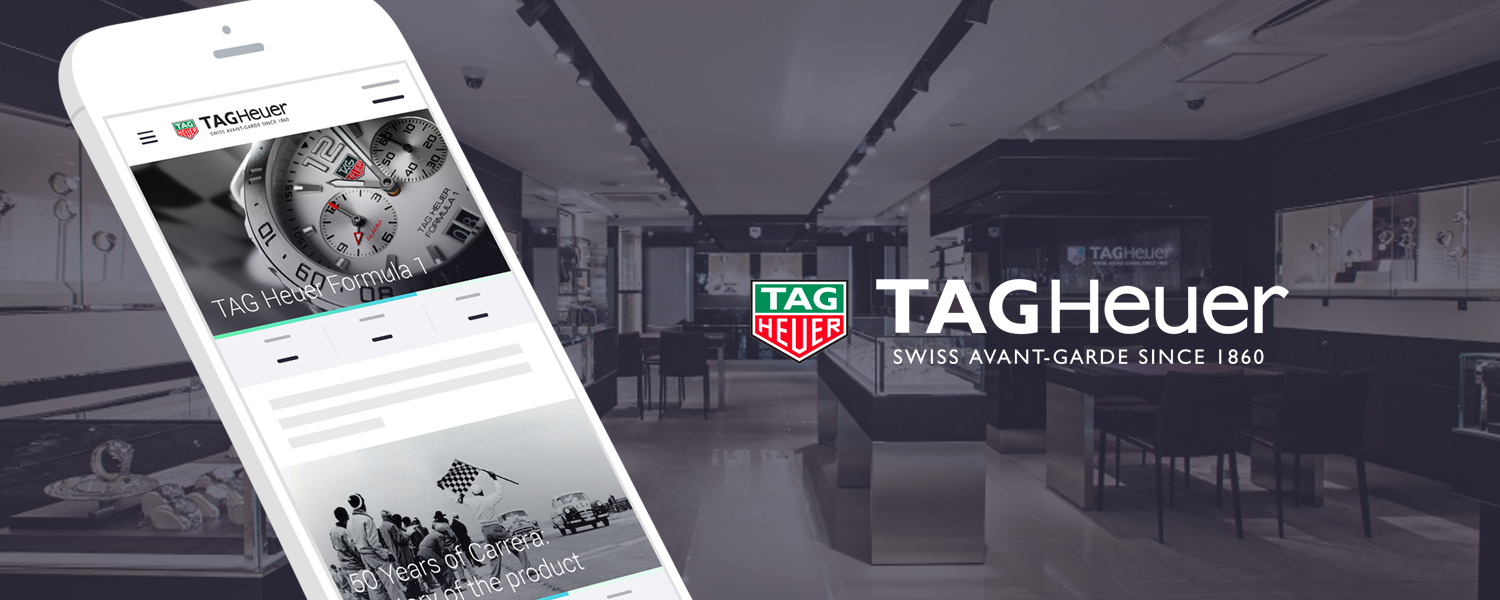 There are few industries where "Brand" matters more than in Luxury Watchmaking. TAG Heuer Japan's management puts it this way: "You have to be totally connected with everyone who touches your brand. An iconic luxury brand such as ours should embrace the Web and social media as an extension to engage with customers and fans in entirely new ways."
TAG Heuer was founded in the heart of the Swiss Watchmaking region, La Chaux-de-Fonds, more than 150 years ago. Today, TAG Heuer Japan and TAG Heuer Korea's country managers are busy transforming the company to ensure it will continue to thrive for decades to come in key Asian markets. TAG's management puts it in this way: "You have to create a digital and mobile Brand today. You have to. If you don't do that, I don't know where you are going to be in 5 years."
In addition to traditional media that has been a mainstay of luxury communication for a century, TAG Heuer is breaking new ground in training and partners engagement. The brand has more than 1,300 representatives in Japan and Korea, and is distributed through about 500 points of sales, where visitors can enjoy the TAG Heuer luxury shopping experience.
Like so many breakthrough ideas, TAG Heuer's Academy started with a sketch during a casual encounter between BrandAcademy and TAG Heuer's top management. The goal: Turning any point of sales staff into brand ambassadors.
TAG Heuer wanted to go beyond traditional training seminars to positively impact retail and wholesale experiences. The company also wanted to engage with reps and shop managers who couldn't be there in person on seminar days at set physical locations. "We wanted to do something modern and effective by taking a marketing approach treating reps as clients, something that could really enhance their training experience and help them in their day-to-day jobs to sell and evangelize our Brand and products."
TAG Heuer uses BrandAcademy to develop an immersive and dynamic training program using videos, images, voice over and text. With this content they effectively cover a wide range of topics, from the history of the brand to sales techniques through basic watchmaking and visual merchandizing. Every representative has a personal and custom-branded experience within the TAG Heuer Academy on their mobile phones and iPads.
While primarily a training tool, the TAG Heuer Academy proved to be a unique source of direct customer feedback from representatives across the Japan and Korea markets. TAG Heuer can now take this feedback into account in real-time and adapt its training and communication accordingly to break new grounds.
BrandAcademy Decks
Advanced Gamification
Name: TAG Heuer
Parent company: LVMH
Industry: Watches and luxury apparel
Headquarters: Switzerland
Employees: 1,000+
Present in 120 countries