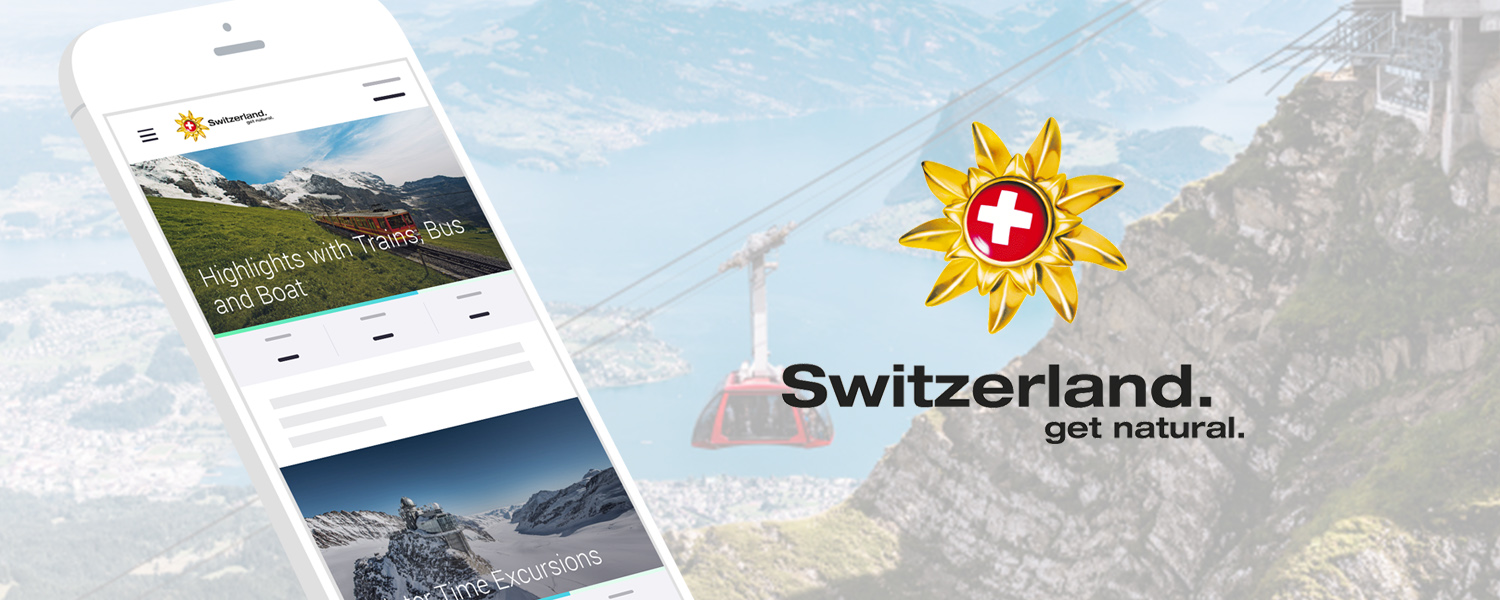 A changing tourism industry
As one of the most sought after destinations to travel to for Japanese people, Switzerland has had a longstanding presence in Japan to promote tourism to the country and support local travel industry players, such as travel agencies and tour operators, to build and sell compelling offers to customers.
Switzerland Tourism, the official branch of Switzerland's tourism promotion in Japan has seen drastic changes changes resulting from an evolution of the wants and needs of the Japanese market over the last 20 years.
Whereas the 90's and early 2000's saw a strong demand for group travel and company trips, in recent years the demand has switched dominantly to free independent travelers (FIT), in other words the desire to travel alone or as a couple or family and to have a program that is customized and often revolving around a truly local experience, rather than concentrating on the typical tourist attractions.
With this in mind, Switzerland tourism had to find creative solutions in order to empower local players to answer these much more sophisticated demands from customers.
The Swiss Specialists program
To tackle this challenge, Switzerland Tourism put in place a very successful program called "Swiss Specialists" starting a few years ago. These specialists are tourism industry professionals working at different organizations who historically already had a propensity to sell Switzerland as a destination. Switzerland Tourism invited these professionals to be certified as a Swiss Specialist through an annual test to up-skill them on different facets of Switzerland. Test passers receive an official mark of trust that signify these representatives as experts of Switzerland and is easily identifiable for Japanese customers contemplating a trip to Switzerland.
Going to the next level with Swiss Academy
Building on the momentum of the Swiss Specialists program, Switzerland Tourism in Japan sought to use BrandAcademy as a way to go one step further into the training and engagement of the Switzerland specialist community in the travel industry. Essentially, the aim was to turn them into true ambassadors of the Swiss brand within their respective companies and towards clients.
Previously, the operations of the Swiss Specialists program were time consuming for a single annual touch point, the test to certify knowledge on Switzerland. Now, with the Swiss Academy, members of Switzerland Tourism have an easy channel to constantly convey new and interesting information about Switzerland, receive feedback from Swiss specialists, and empower ambassadors of Switzerland to provide unparalleled service to their customers.
Finding the right FIT with BrandAcademy for Switzerland
Keeping the focus on answering to the growing number of FIT requests, Switzerland Tourism has been using BrandAcademy to give the necessary tips and niche selling points that regular travel guides wouldn't be able to propose:
How to craft a trip centered around Swiss Architecture?

Where are the best scenic points off the beaten track?

Discovering the secrets behind traditional Swiss watchmaking

How to live like a local in bustling cities such as Zurich or Lausanne
The carefully curated content is delivered to Swiss Specialists under the form of micro modules on Swiss Academy. It takes no more than a couple of minutes for these professionals to always stay on top of their game and be able to suggest the right activity to the right customer, at any given moment.
Future Implications
The success of Swiss Academy, as a breeding ground for Swiss ambassadors and an active driver to accommodate to the industry's shift in demand for FIT, is promising for many sectors in the tourism field facing similar challenges. The solution can be replicated to help Swiss tourism thrive in locations other than Japan, or be used as a platform to collaborate and coalesce with other European destinations to attract tourists to the region together. Other destinations can foster its own ambassadors as well using its own version of BrandAcademy. Furthermore, the platform can provide a place for specialists to engage with each other, share knowledge and relevant information that will in turn help elevate their service to customers. All in all, BrandAcademy can be a highly impactful solution for the tourism industry struggling to adapt to rapidly changing trends.
BrandAcademy Decks
BrandAcademy Quizzes
Advanced Gamification
Name: Switzerland Tourism
Industry: Tourism, Government Agency
Headquarters: Switzerland