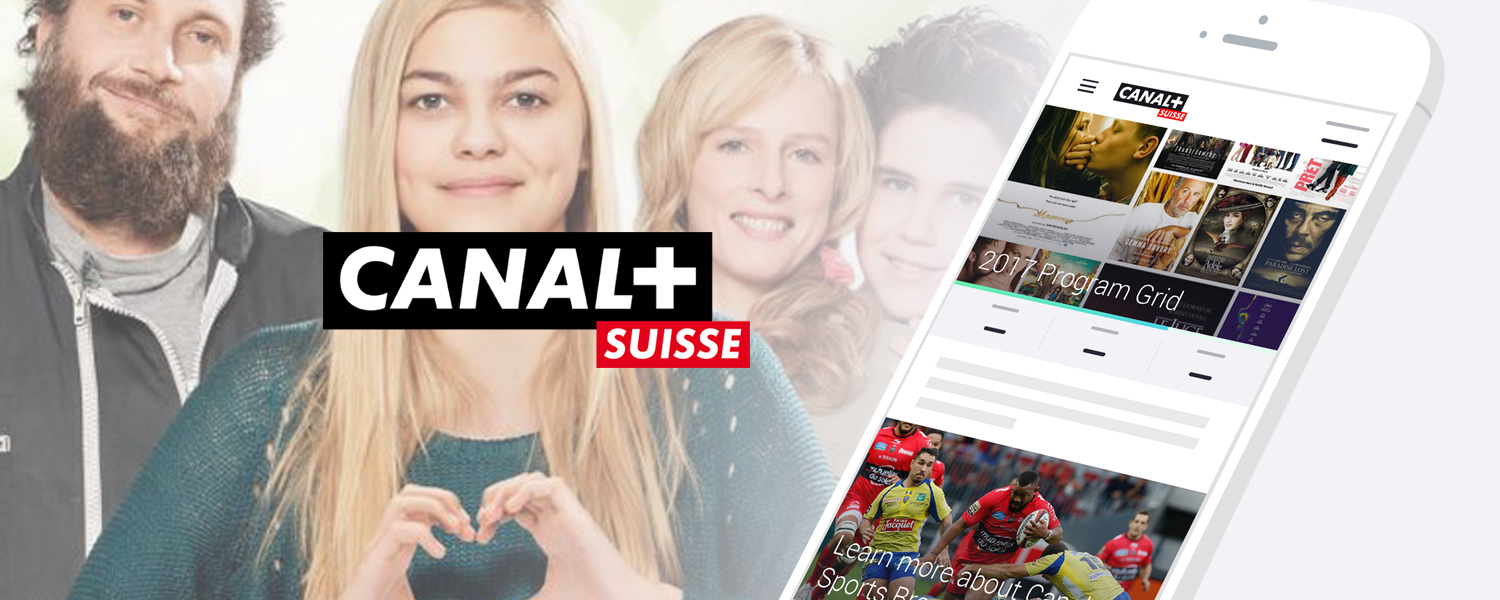 Canal Plus (Canal+) is a major European premium cable television channel that is part of the Vivendi group. It offers content such as cinema, family programming, sports, tv series, news and more, all made available via a monthly subscription sold through direct marketing and partners everywhere.
In order to empower and improve its sales team members' ability to pitch the ever-changing broadcasting programs, Canal Plus turned to BrandAcademy for help.
Now two years in the making, the Canal+ Academy, has proven to be an effective tool to train one's selling skills on a constant basis and to showcase trailers supporting the necessary excitement to boost acquisition via subscription packs and temporary special offers.
BrandAcademy enables us to perform just-in-time training […] to be able to play on our strongest points.
As put by Canal Plus Switzerland's management: "our unique selling proposition is linked to exclusivities and timing, in other words: movies, series and programs are available to Canal Plus' subscribers before anyone else.This proposition is only effective if your people are constantly able to pitch what's next, what the big upcoming thing is, what I'll miss out on if I don't subscribe? Brand Academy enables us to perform just-in-time training and communication with our sales team members to be able to play on our strongest points."
A powerful sales reference for call centers to partner sales
Interestingly management at Canal Plus have managed to differentiate sales training content depending on the sales environment. Whereas call centers mostly rely on profiling techniques and scripts, partner sales use BrandAcademy directly with the customers on tablets as a way to showcase upcoming hits. This tailored approach has proved very efficient in order to appeal to prospective customers in an appropriate manner.
BrandAcademy Decks
Advanced Gamification
Name: Canal+
Industry: Broadcast media
Headquarters: France
Employees: 7500