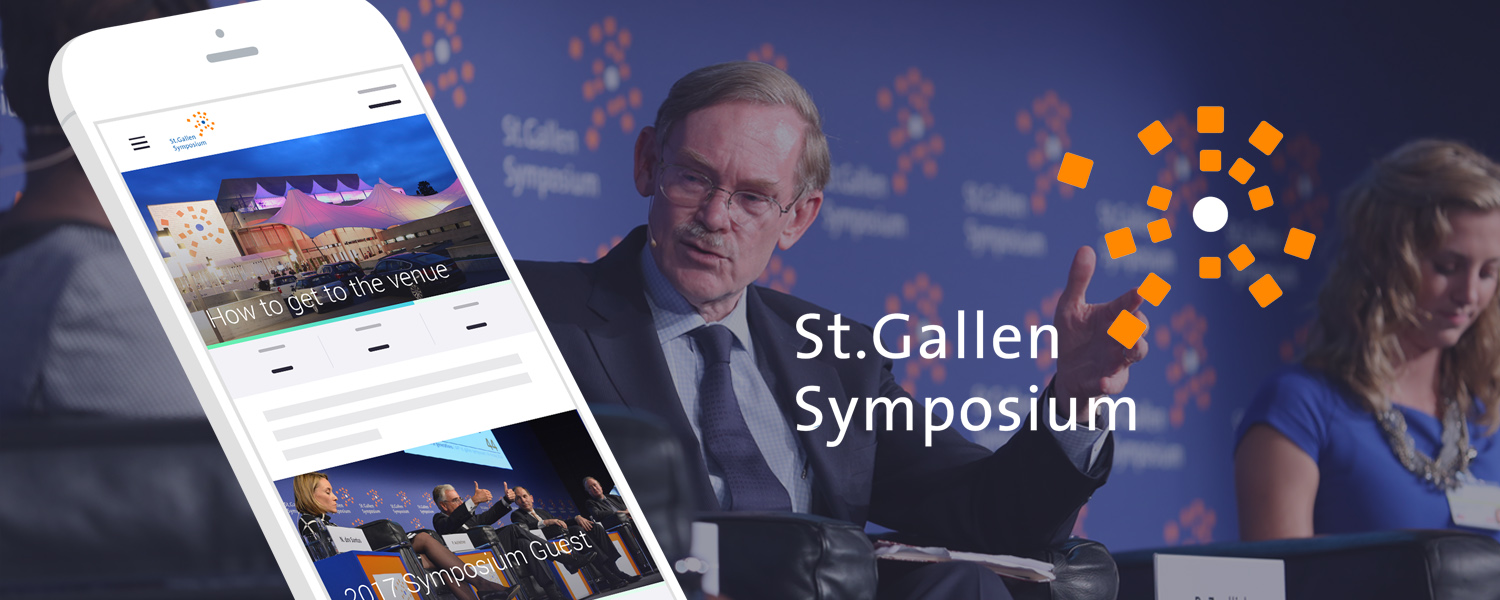 The St. Gallen Symposium is a world-class gathering of Leaders of Today and Tomorrow from the business and academics world, which takes place annually in May at the University of St. Gallen, Switzerland. Aiming to provide leaders and young talents around the globe with fresh insights into the most relevant global issues and create meaningful change, the event draws its uniqueness from the fact that it is organized exclusively by the students of the University of St. Gallen.
BrandAcademy definitely helped us connect the dots and strengthen the understanding of the essentials.
Every year, a core group of about 30 Students take a nine-month break in their curriculum to devote themselves to the organization. As the symposium draws closer, about 300 student-volunteers are selected to form the operational groups needed to actualize and support a gathering of grand quality (past speakers include Christine Lagarde, Kumi Naidoo, Nick Hayek or Jean-Claude Trichet) and scale (about 1,000 guests). As put by the VP of the St. Gallen Foundation for International Studies:
"Running an event of such global magnitude every year requires exceptional drive from our core organizing team, but also from the 300 volunteers who play a pivotal role in the key departments which make the symposium possible from IT to F&B via Media and Communication. Thankfully, to a certain extent, we are able to rely on the experience gathered along the years (2016 is the 46th edition) but BrandAcademy definitely helped us connect the dots and strengthen the understanding of the essentials across all stakeholders leading up to the event."
Mission and Empowerment
The St. Gallen Symposium leverages BrandAcademy to reinforce its support team on the two following areas:
Mission: in a similar manner as what would be called strategic alignment in the corporate world, the symposium's overarching mission and theme of the year needs to be fully understood and adopted by all participating bodies.
Empowerment: though the event's supporting student-volunteers are highly motivated, they are attributed roles that often have steep learning curves. BrandAcademy empowers them to grow into their new responsibilities and acquire the necessary skill-set to perform on the D-Day.
BrandAcademy for the St. Gallen Symposium – fostering continuous improvement through partnership
"Partnering with the St. Gallen Symposium has been an honor and an immense source of inspiration in terms of product development for our team," says Pierre Gaulis, CEO of BrandAcademy. "Indeed, in a world where teams come and go, and where business cycles accelerate constantly, the immediacy and pressure under which the symposium's organizers work give us a perfect glimpse into what the future of teamwork looks like."
Name: St Gallen Symposium
Industry: Global Business Events
Headquarters: Switzerland
Employees: N/A